New York restaurant tip 2022 version? In this post there are forty must-see places! Definitely gastronomy is my favorite subject on a trip! So when it comes to New York… is it pure delight, the best and most varied restaurants in the world all gathered on a small island? Everything to me! Don't ask me the store of the moment, but I know by heart and sautéed the restaurants of the moment, the trendy, unmissable, classics, finds, local favorites and all possible and imaginary themes!
My gluttonous side vibrates in the city and I wish I could have spent more time trying out all the new things! Anyway, below is a list of 40 addresses that are worth it! Of all the highlights, many of them I already went to, others I couldn't, but they are at the top of the list! To be an agile and efficient list, I'm only going to punctuate the name, the neighborhood, Instagram and a highlight, but it's worth putting it on the list!
Remembering the most important thing: always book! There are restaurants that need 1 month and look there, but most in a matter of days or even the day before you can book and guarantee your table. Use the websites/apps Open Table or Resy and that's it, it's super simple and guaranteed!
VILLAGE
Via Carrot: Charming and trendy Italian, the porch is a delight and delight in the heart of the West Village. Locals love it and you can even find SJP there.
Lola Taverna: Super relaxed Greek, hearty and delicious food. Beautiful flowery decor and worthy of beautiful photos.
Airs Champagne: Champagne lovers? This ultra charming bar serves glasses of the precious liquid from off-the-beaten-path labels and at a very ok price, one of my favorites of the trip!
Tuscan Dream: In Italy, but in NY? This cafe/bar on a charming corner on Carrie's block is a find, amazing food and great wines, a must for a leisurely afternoon. The photos in this post were taken there.
Oil and More: Italian with a super charming balcony and the best meats and salads. A hotspot grace!
Carbone: The hottest Italian in town. Want to see from Kanye West to the Hadid sisters? Pray for a reservation (I couldn't lol).
Saint Ambrose: Comfort food without mistake, charming and darling of the locals. Olivia Palermo's favorite and so many other its. There are also in SoHo and the Upper East Side.
Saint Theo: The new restaurant of the moment, the place to see and be seen. One of the ones I tried to book the most, but without success.
MEATPACKING/CHELSEA
Pastis: The classic is back and remains unbeatable and popular, make a reservation and be sure to go to the cool essence of NY.
Seraphina: No mistake, good comfort food, amazing pizza and wonderful meat. Super kids friendly and the best little balcony in the neighborhood, I love it!
RH Rooftop: On the rooftop of the elegant furniture store Restoration Hardware, it's the spot of the moment, chic! I spent my birthday lunch there and loved it!
Jacks Wife Freda: Super cool and alternative, great for breakfast or brunch. There is also in SoHo and always very crowded.
Old Homestead: Do you really love good meat? This steakhouse is one of the most traditional (from 1868!!) in NY and has the best meat we ate on the trip. Very traditional atmosphere. Axl Rose's favorite resto.
Fig & Olive: Mediterranean food, but with a Californian feel, healthy and elegant. Super cool and another very kid friendly restaurant.
Catch: My favorite Japanese fusion in town, I love the weather and the menu, unmissable and super busy!
SOHO/NOLITA/LOWER EAST SIDE
Cipriani: Classic and unfailing Italian, don't miss the original Bellini.
Balthazar: Another classic, from the same group as Pastis, needs no introduction. Noisy, funky and unmissable. You can cross with Anna Wintour or David Beckham.
Sadelle's: Super cool, favorite of foreign bloggers lol, healthy, fresh food, great for brunch. From the same group as Carbone, that is, book!
The Supernatural Wine Company: for wine lovers (especially organic)super cool winebar in the middle of "Little Paris", sure. Huge menu, many options by the glass, Rodrigo's favorite.
Champers Social Club: Another winebar, this one is super new and focused on champagne, very modern and well located.
Kinky's Dessert Bar: Fun genitals desserts, super trendy and instagrammable +18 lol
Wake: Chic, romantic, understated and Michelin-starred.
Clinton St. Baking Company: You know authentic American pancakes? They say that this super traditional restaurant is the best!
Maman: Super instagrammable cafe full of delicious food, another favorite of bloggers.
TRIBECA/DOWNTOWN
Grand Banks: It's located at Pier 25 and it's a super cool and busy boat that works in warmer months and with a breathtaking view.
Liberty Bistro: Inside the District – a French version of Eataly, super charming French and the bustling balcony overlooking the Hudson River. Breathtaking sunset. Good tip to include in the Financia District tour.
Locanda Verde: One of the most classic Italians in town. Robert De Niro owns it, but high chances of bumping into Taylor Swift or Blake Lively.
City Vineyard: Love wines? This location has thousands of options, right on a busy Hudson River Pier. Happy hour local bomb.
FLATIRON/NOMAD/GRAMERCY
Serra by Birreria: Eataly now has a rooftop full of flowers and a great vibe, it's worth booking.
Gramercy Tavern: Classic American chic, said to be Blair Waldorf's favorite.
Marta: One of my favorites in town, unpretentious, delicious pizza and excellent champagne price (I had a Krug maraaa).
Cathedral: Another restaurant of the moment, in a cathedral location and super trendy. They say it's worth going for brunch.
Ralph's Coffee: Yes, Ralph by Lauren has this very elegant cafe and always with a line and I can say: it's worth it, best iced latte of the trip!
MIDTOWN
The Avenue: You know the Parisian classic? Now there is an equally disputed version in the middle of Sak's Avenue.
Hudson Yards: the place is full of trendy restaurants, I highlight Peak (American food) and Estiatorio Milos (Greek). Beautiful view from Vessel!
Little Spain: Still at Hudson Yards, only underground, this Spanish version of Eataly is a super cool, casual and unmissable novelty! Great for those traveling with children too.
Katsuya: My favorite Japanese from Los Angeles has now opened in New York. Super cool and able to bump into a Kardashian there lol
Quality Bistro: In the script of "And Just Like That" this Frenchman near Times Square was one of my favorites, best steak tartare I've ever had.
Butcher's shop: Classic bistro, huge, busy and with wonderful food. It was my choice for my birthday night and one of the best meals of the trip. Also a good option when visiting Midtown. It has other locations.
[Bônus] Time Out Market no Brooklyn: The Lisbon classic is now also in New York in a privileged location, on the edge of the East River, at the foot of the Brooklyn Bridge, not to be missed! On the ground floor, in addition to the various foods, there is the traditional Cecconi's, reserve the balcony, as it is a charm. But be sure to go to the Rooftop with a breathtaking view and still have good drinks!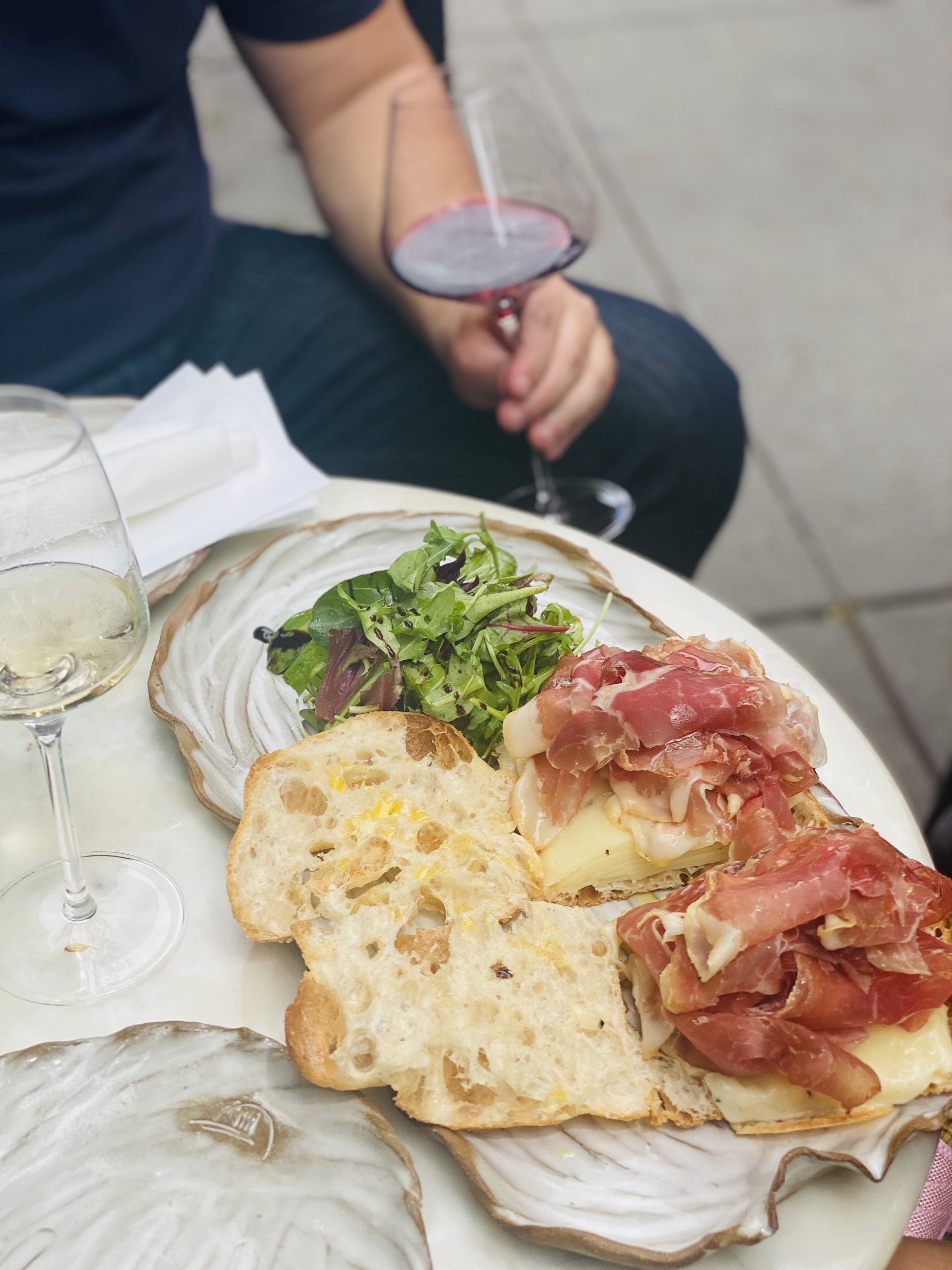 Hope you enjoyed this super special list! No Instagram do Fashionismo there are more photos and videos of the experiences I went to!
We wish to give thanks to the author of this article for this awesome content

New York restaurant tip – Fashionismo