Jacob Tremblay has had an outstanding senior season with the Bellows Free Academy-St. Albans cross country team. At the Essex Invite (5K) on Sept. 3, Tremblay took second place with a time of 16:24.5, at the Burlington Invite (5K), he clocked a new personal best 16:00.9 to win the boys' race. Last weekend at the Manchester Invite in New Hampshire (5K), he placed 13th to medal.
Q&A with Jacob Tremblay
What will you remember most about your senior season? "I will remember winning the Burlington invite, both as an individual and as a team. It was the first individual win of my cross country career, and that feeling of crossing the line in first is one that I definitely won't forget. It was also my second major PR of the year, so the combination and the overall win make it all the more memorable. The team win was also another amazing part of that day because our team could celebrate and reap the rewards from all of the hard work we put in together. All in all, it was definitely the most memorable moment of my career in cross country."
How have the strong friendships on your team helped you and the team succeed? "On our team, being friends and working together is one of the most important factors to our success. We motivate each other to keep going if we are struggling or having a bad day; we have fun with what we do while also being serious about the goals we've set both as individuals and as a team. We have worked so hard and do so much together, and we plan out how we want the week to go so that it accommodates each of us to our own individual needs that benefit the whole team on race day. The bonds that we have benefit the team immensely, and without the level of friendship, we wouldn't be where we are today."
How has this team helped you grow as an athlete? "The environment on the BFA cross country is so positive and encouraging that it's hard not to feel welcomed and accepted. It's taught me to focus on giving everyone on the team the same treatment I received; I feel it's made me a much better person. As an athlete, I've learned to push myself to levels I could never have imagined. I'm accomplishing things with my teammates at practice and in races I never thought were possible when I was a freshman. My team has pushed me to be my best and motivated me to work hard even when no one is watching. I'm the runner I am today because of my team and coaches."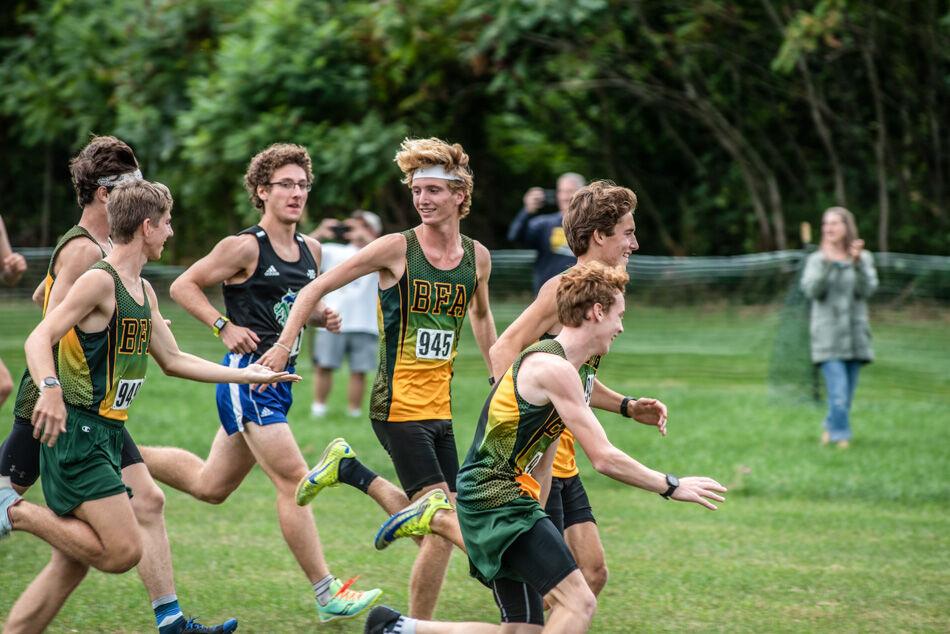 Q&A with BFA cross country coach Mike Mashtare
What improvements have you seen in Jacob's physical and mental performance this season? "Jacob's confidence has soared this season because he believes in his fitness. All the miles he's put in over the summer are paying huge dividends for him and the team.
What are three qualities Jacob brings to the team that enhance the group's experience? "Jacob brings a laid back attitude to every practice and race that helps the team remain focused on what they can control. He's all about the team's success and possibly hanging a banner in the gym. And he's extremely humble about his success and his role in the team's success."
BFA St. Albans boys win Burlington High School Invite; Jacob Tremblay takes first
We would like to say thanks to the author of this article for this remarkable content

ATHLETE of the WEEK: Jacob Tremblay wins Burlington Invite and medals at Manchester Invite!